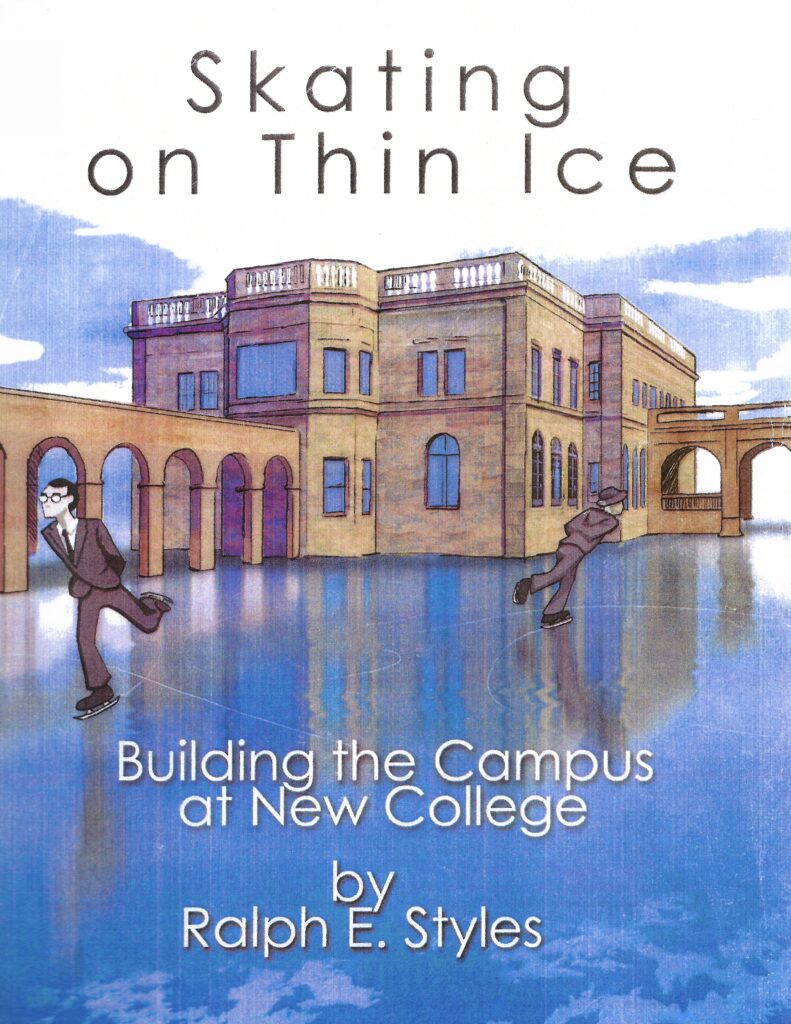 In 2005, [US Navy submarine] Captain Ralph Styles turned 95 and decided to write a memoir documenting his time at New College from 1963 to 1970 as "director of planning, management of all real estate, construction, liaison with architect [I M Pei] and supervisor of building and grounds". The memoir was never formally published, but exists in the form of a few copies run off for friends and the College. Through the volunteer efforts of alums, we now have an electronic (PDF) copy of "Skating on Thin Ice".
The Captain's point of view gave him a unique perspective on the early years (the first class would't arrive until the fall of 1964) of the college, most notably his direct involvement with land acquisition (and disposal), construction and remodeling and his interactions with Pei. Objective history aside (and there's a set of appendices documenting much of his story), Styles makes clear, sometimes subtly, sometimes not so much, his views on many of the early players (in one vignette, Doug Berggren plays prima donna, insisting on an office with a window as Styles is overseeing the creation of faculty offices in the newly remodeled College Hall).
Read it. It won't take long, and it's free (as in beer).