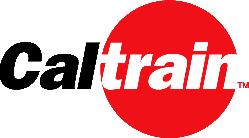 Most days, I ride Caltrain to work. Setting aside its insane policy (not entirely its fault) of cutting service and raising fares as a means of dealing with just about any problem, my main gripe is that it's really hard to get any prompt information about service and schedule problems. This despite the installation a couple of years ago of a centralized electronic billboard system that ought to be able to provide this information to all platforms in real time.
Well, technology to the rescue, just not Caltrain technology: Caltrain Tweets. The idea is this. Caltrain is full of passengers connected to the net (generally by mobile phone, since Caltrain has no wifi). Recruit those passengers as reporters, funnel the reports through Twitter (not forgetting the mobile-friendly version), and you've got a surprisingly effective real-time status system.
Here's the feed so far this morning:
NB 227 running 12 minutes late from Gilroy T07:31 less than a minute ago
NB 211 5 mins late and counting at San Bruno T07:25 7 minutes ago
NB313 stopped outside San Mateo, presumably waiting for single-trackers at Millbrae T07:24 7 minutes ago
NB 313 stuck behind a broken down train. T07:24 8 minutes ago
NB 313 stopped north of hillsdale T07:23 8 minutes ago
SB 312 delayed at Millbrae, waiting to single track. T07:21 11 minutes ago
Delays in San Mateo still affecting trains, 322 stopped in MBRAE T07:21 11 minutes ago
SB208 is 14 minutes late arriving at Hayward Park. T07:13 19 minutes ago
SB206 Just became a local train T06:32 about 1 hour ago
To use the service passively, just bookmark the main or mobile Twitter feed; no need for a Twitter account. The mobile feed works fine on my Palm Centro, whose web browser isn't exactly state of the art.
To participate actively, visit the Caltrain Tweets and request a key that authorizes you to send your own messages (via email; again, no Twitter account required). (The key is a simple but effective measure to prevent spamming.) And next time you're stuck on a late Caltrain (not all that common, but it happens), let the rest of us know; we'll do the same for you.
Update: This was a busy morning, with several posts after those shown above. Simultaneously, here was the transit report from the SF Gate traffic site:
Transit: No Incidents Reported
511.org doesn't even pretend to try.