Sorites in the comics
Dinosaur Comics are my favorite comics. Today, anyway. If you're not familiar with the DC conventions, go browse a few dozen; you won't regret it.
Tomorrow my favorite may be Red Meat; it was, back on October 27, 1977, and it could be again. Don't say I didn't warn you.
(If you want to see the reference from the missing panel 7 mentioned in the tooltip, it's here.)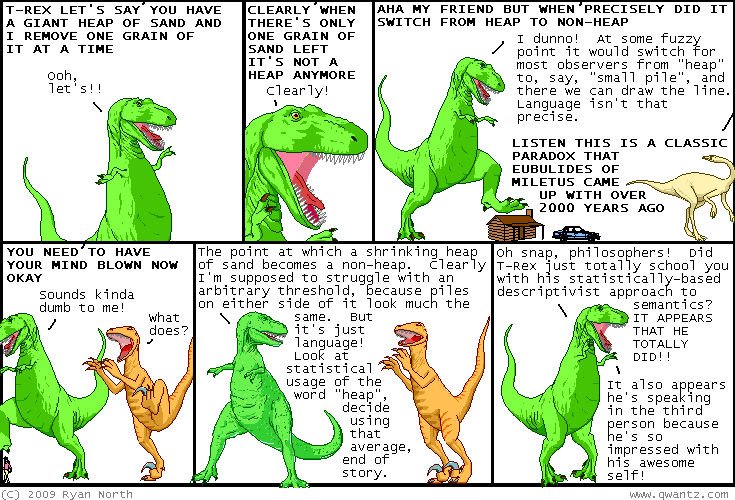 via Mark Liberman