USGS historical maps
The USGS has a nice collection of scanned historical maps of the San Francisco Bay Area. Here's the one I was after, a c1902 map of the area where I now live.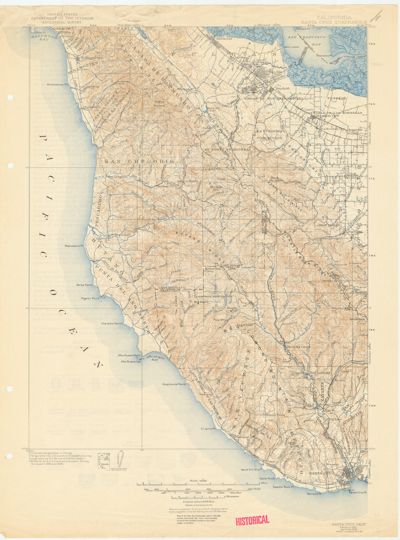 These maps are available in medium-resolution JPEGs (this one at 1600×2161) and higher-resolution MrSID files (this one at 6614×8933). Mac users can use a free plugin for GraphicConverter to view and convert MrSID files.